The Easiest Way to Start Your Window Cleaning Business
Starting a window cleaning business is an attractive venture for the people. Those who are interested to become an owner of a business without any lengthy or expensive training can take this chance. It can help the business with many opportunities to grow in the long run. For any maintenance activities for commercial and residential places, cleaning is one of the most important tasks. Starting a window cleaning business will save many long hours of learning and help to make money by providing excellent services. By starting a window cleaning business it is possible to earn $40 billion per year in the USA.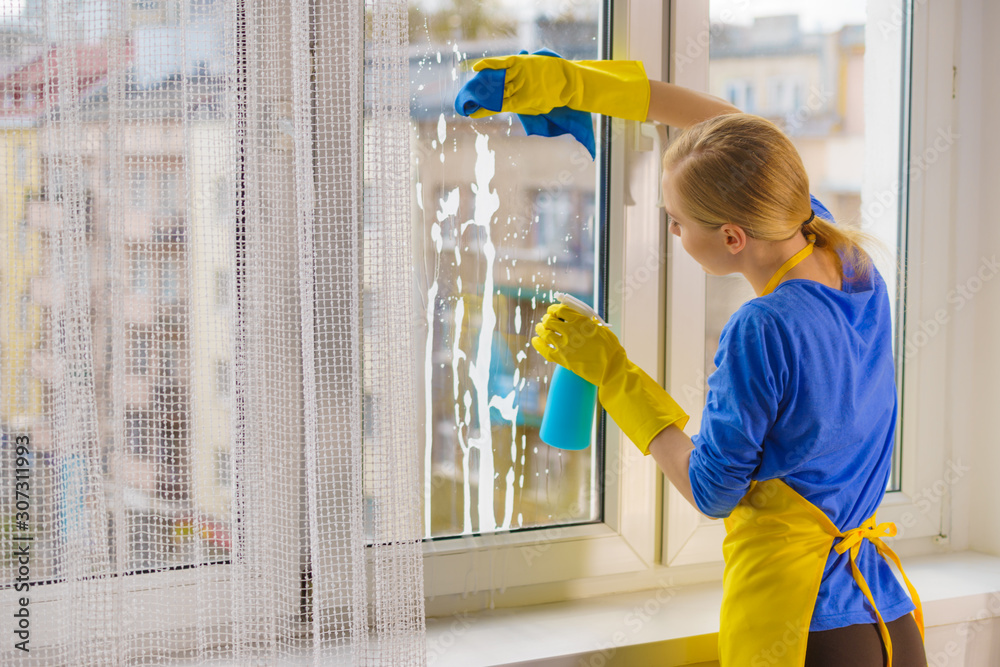 Demand for the Service
According to the Bureau of Labor Statistics, the cleaning industry is growing faster than many other industries. The average expected growth of the industry is 7% from 2016 to 2026. The demand for a window cleaning business is increasing with the number of offices, houses, and industries. People are searching for alternatives to clean their space and help them to get rid of busy schedules. Commercial cleaning companies have almost 55% share of the cleaning industry according to 2019 statistics.
Starting a window cleaning business with less capital. The amount is less than $1000 to work solo with cleaning tools and equipment. Most of the investment is required to have better tools, clean uniforms, and the initial costs. It does not require hard training to run the business.
It enables a person to work with flexibility and comfort without any fixed, regular, and boring working hours.  It is possible to make $50 or $70 per hour at a convenient time without any pressure or fixed schedule from the business. Only by working few hours and on weekends anyone can make $1400 to $2000 monthly. It can be a great source of part-earning and make some extra money.
The business is a less risky startup with better growth and profit-making opportunity. It has universal demand and a great future. Cleaning home, office, or any place is necessary to promote a better working environment and productivity. Previous cleaning experience, skills to use special equipment help the workers to get more tasks. In New York it is possible to earn $29-$35 per hour and the average salary range for the window cleaners was $25 per hour in 2018.
Things need to know before starting the window cleaning business
Before starting the window cleaning business seriously it is necessary to learn about some business-related information for efficient business development and management.
Marketing & Business Development
For making the window cleaning business known the business can improve marketing and development activities. To attract the customers they can do as follows:
create their business logo and brand
develop online websites, Facebook page and increase social platform activities
focus on pay-per-click and word-of-mouth marketing
use references to find new works from previous clients
maintain good relationships with customers to get more orders of work
introduce mobile app to get more customers
use google ads, develop SEO for the better reach
Licenses, Permits & Insurances
It is easy to get licenses, permits, and insurances for the window cleaning business. The business needs to select a brand name and confirm it with the local Secretary of State's office and the U.S. Patent and Trademark Office.
Getting licenses: The business needs to select an identity of a sole proprietorship, partnership, or corporation. Then register with an employer identification number (EIN), for tax filing purposes. EIN can also be registered online with the IRS which will help to get a business credit card or business finance in the future.
Permit collection: Then the business needs to collect a state business permit and window cleaning license. Depending on the requirement of different states and country the way of getting a license and permit can vary.
Insurances: For hiring employees, worker's compensation and unemployment insurance are necessary. Commercial auto insurance helps to protect the assets and provide security from any accidents while working. It helps the business to reduce damages and injury costs.
Purchase Window Cleaning Supplies
Selecting the right tools is the key to success and profitability for the business. Here the basic tools and equipment are-
Buckets
Sponges
Squeegees
Scrapers
Blades etc.
Based on the demand of the commercial and residential area, some of the new and advanced tools can be used-
A 'reach and wash' system (water-fed pole and filtration system)
Water purifier
Vehicles for equipment transportation etc.
Make Customer Service a Top Priority
For every business, customers should be the first and foremost priority. The window cleaning business needs to treat its customers as its assets. It will help to grow their business and increase profitability. Businesses need to maintain long-term and healthy relationships with customers.
It is necessary to hire reliable, trustworthy, and hardworking teammates for the business. Having well-trained and skilled team members can bring a better reputation to the business. It will also help the business to maintain quality and service.
Attract & Retain Your Customers
To retain and attract more customers the business need to-
Keep in contact with them
Provide offers, e-mail about their service
Take their reviews and feedbacks
By sending appointment reminders, informing them of service details, or sending proper invoices can help to impress the clients and retain them for a longer time.
Introducing an online booking and electronic payments process can enable the business to speed up daily activities. It will help the business to stand out from other window cleaning businesses.
Finally, the window cleaning business can provide get the opportunity to kick start a new career. It can be taken as a part-time or full-time job. It is an easy way to reach customers and ensure business growth. So, before starting it is necessary to know about the business and target the right places and customers to getting more work.
Video Credit : Window Cleaning BluePrint